Posted by Andrea, Windsor Library
Real talk: I might look forward to the Alex Awards more than the Printz. I love it! I love the idea of it, of what makes a great Alex Award book, of trying to predict which books might get the recognition. And when I signed up for this project of trying to predict the Printz, I knew at some point I wanted to start a discussion about which books we might like to see recognized for the Alex. If the Printz is my Peeta, where it gets all the recognition on this blog in front of the audience and I'm forming a real, yet tentative, bond with the contenders, the Alex is my Gale, the one that's had my heart in an unspeakable way and for far longer.
That time has come. If for no other reason than I am naturally drawn to coming-of-age novels, I tend to read, for the purposes of the Alex, more fiction than non-fiction, though last year's Relish was very sweet and personal. Feel free to chime in with reading suggestions! Here's what's on my (admittedly very small) radar:
The Wonder of All Things, Jason Mott [status: read and on the Alex fence about]
After discovering her supernatural ability to heal by touch, 13-year-old Ava, her family, and her small, sleepy town are invaded by the sick, the curious, the needy. Verdict: Beautiful language and sentences, but the ruminations on small town life might slow down a teen reader.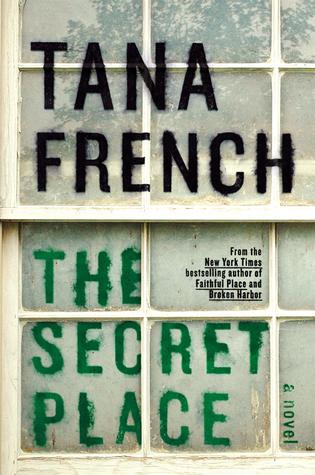 The Secret Place, Tana French [status: read and loved]
The case of a young, murdered, private school student one year ago is resurrected when 16-year-old Hannah brings a clue to the police department. Verdict: Personally, I die for French's mysteries and I think she really gets the teen dialogue. Multi-layered, excellent storytelling.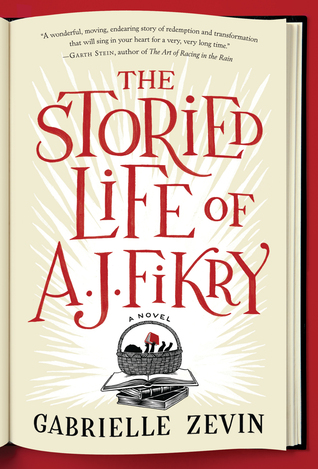 The Storied Life of A.J. Fikry, Gabrielle Zevin [read and on the Alex fence about]
A.J, curmudgeonly, widowed bookseller, gets the surprise of his life when an infant is left on the store's front doorstep. Verdict: Appealing author for teen readers, but the storyline might not match up with their interests.
Wolf in White Van, John Darnielle [currently reading]
Disfigured at age 17, Sean now survives in the insular world of Trace Italianne, a game he created and offers to fans who write-in their actions and moves. He runs into trouble (to say the least) when two teens play and have serious consequences. Verdict: The appeal is in the masterfully created game that Sean runs and describes and the author, lead singer of The Mountain Goats.
The Bone Clocks, David Mitchell [not read yet]
I've read the summary several times and I still can't understand it. Verdict: It has SO much praise and the main character is fifteen. Am I reaching with this one? Don't sugarcoat it.
The Short and Tragic Life of Robert Peace, Jeff Hobbs [picked up my hold today!]
The subtitle gives you most of what you need to know: A Brilliant Young Man Who Left Newark for the Ivy League.  Verdict: From the summary, it reminds me of The Other Wes Moore, which is on our public high school's summer reading list and many students really like.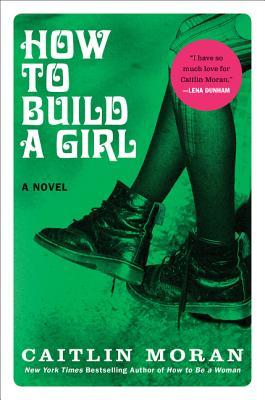 How to Build a Girl, Caitlin Moran [not read yet]
Johanna Morrigan has decided to reinvent herself after a humiliating public appearance when she was younger. Verdict: A couple great reviews put this on my list. Does anyone else think Johanna sounds like a saucier, more brazen Georgia Nicolson? Or am I hung up on the English teenage girl comparison?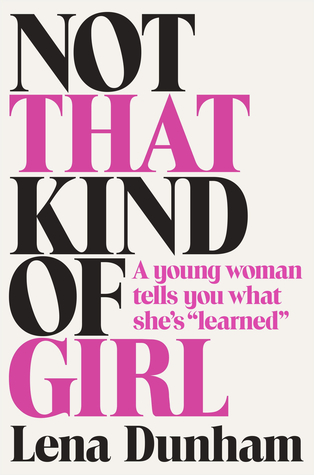 Not that Kind of Girl, Lena Dunham [not read yet]
Subtitle game: A Young Woman Tells You What She's "Learned". Essays by TV show Girls creator, writer, and star. Verdict: If anything, it looks to be geared towards older teens, but she's got huge fans in teen idols Taylor Swift and Tavi Gevinson.
That's about all I've got. What else should I be reading?